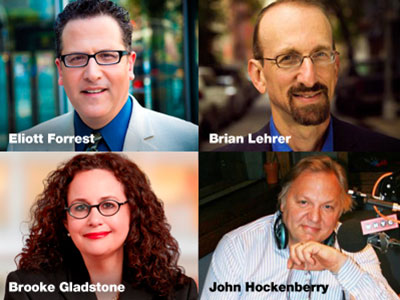 Faces of Radio
Saturday, March 31, 2012
Tappan Zee High School, Orangeburg
"FACES OF RADIO" was a conversation with some of the most popular Public Radio personalities and journalists in America. Elliott Forrest (WQXR & WNYC) hosted a panel discussion about journalism, radio and the upcoming election. Guests included:
Brian Lehrer, host of The Brian Lehrer Show on WNYC Radio
Brooke Gladstone, co-host of WNYC's On the Media
John Hockenberry, co-host of The Takeaway, from WNYC & PRI

June 3, 2023
Tony Award-winning actor Harvey Fierstein took center stage in Nyack Saturday night to kick off Pride Month. "I didn't want to be in theater, but I wanted to meet Andy Warhol," said the four-time Tony Award winner at Nyack High School during the presentation called "Harvey Fierstein in Conversation with Elliott Forrest." Forrest is the executive artistic director of the Rockland County-based nonprofit, artsrock.org.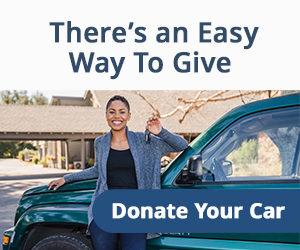 A free, convenient service for converting that extra car, truck, or RV into a tax deductible donation benefiting ArtsRock of Rockland, Inc. You can donate online by clicking here or call 866.398.4483 to make your donation.
© 2011-2023, ArtsRock of Rockland, Inc. All Rights Reserved.