More appearances coming soon!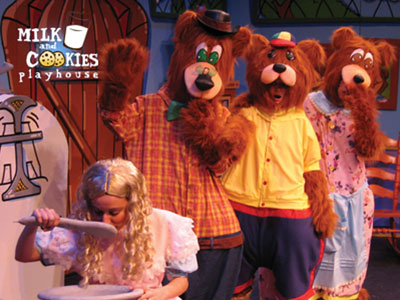 Ricitos and The Three Bears (in Spanish and English)
Sunday, November 18, 2012
BOCES Rittenhausen Theater, Nyack
In this spirited retelling of the familiar tale, a feisty Ricitos Goldilocks) gets lost while wandering through the woods and stumbles across a vacant house. Her irrepressible curiosity gets her into more trouble than she's bargained for when she enters the three bears' house uninvited.