More appearances coming soon!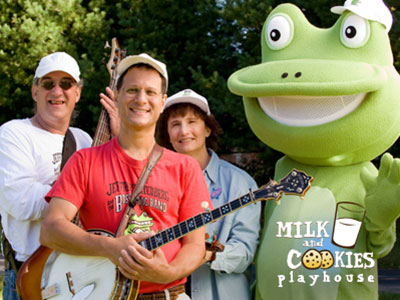 The Bossy Frog Band Annual Family Extravaganza
Thursday, December 29, 2011
Lafayette Theater, Suffern
Rockland's very own Jeffrey Friedberg lead The Bossy Frog Band in a fun filled morning. This annual musical extravaganza featured a banjo, a hula hooping fiddler and a big green frog and delighted the entire family.