News
Would YOU want to pose nude today?
Got a message from Elliott Forrest at ArtsRock this morning. They've postponed tonight's Andy Golub live painting demonstration and conversation. You may recall that Golub, who lives in South Nyack, uses naked bodies as canvases. Faced with nearly a foot of snow on the ground and sketchy road conditions, Forrest and his team have moved the event to Feb. 7 at Union Arts Center in Sparkill. Face it: Would YOU want to pose nude today?
Here are the new event details:
Andy Golub in Conversation with Elliott Forrest.
Saturday February 7th
6pm - Bodypainting
8pm - Conversation
Union Arts Center
2 Union Street, Sparkill, NY 10976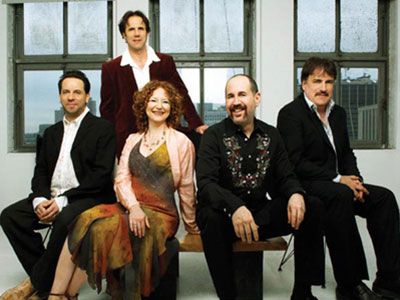 The Klezmatics
Sunday, December 02, 2012
Temple Beth Torah, Upper Nyack
The Chanukah Celebration of 2012. The Klezmatics are The Best Band in the Klezmer Vanguard. In the rich and colorful Yiddish language there are expressions that vividly convey virtually any emotion or action.

AmazonSmile is a simple and automatic way for you to support ArtsRock every time you shop, at no cost to you. When you shop at
smile.amazon.com
, you'll find the exact same low prices, vast selection and convenient shopping experience as Amazon, with the added bonus that
Amazon will donate a portion of the purchase price to ArtsRock of Rockland, Inc.
To shop at AmazonSmile simply click here
, or go to
smile.amazon.com
and pick ArtsRock of Rockland, Inc. as your chosen charity. A small amount of any purchase price will be donated to ArtsRock. AmazonSmile is the same Amazon you know, with the same products, prices and Amazon Prime benefits.

A free, convenient service for converting that extra car, truck, or RV into a tax deductible donation benefiting ArtsRock of Rockland Inc.. You can donate online by clicking the logo below or call 877-999-8322 to make your donation.
Don't donate your car or truck to some charity you have never heard of. Our trusted service makes sure your vehicle is properly handled so you get your tax deduction and your charity, ArtsRock of Rockland Inc., gets the benefit of your donation.