ArtsRock Staff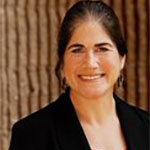 Dara Falco
Managing Director
Dara Falco has been a leader in the Arts and Academic community for over 20 years. She is now working as the Performing Arts Center Manager of the Kaye Playhouse at Hunter College. Prior to her current position she has served as the Interim Managing Director for Luna Stage (an Equity Theatre in West Orange, NJ). She has spent her career in various not-for-profit, community-centric positions including, Executive Director of the Newark School of the Arts, General Manager of off-Broadway Theaters, Acting Executive Director of the largest arts center in Northern New Jersey, a Director in Student Services at Columbia University, and Managing Director of a regional performing arts center in Nyack, NY.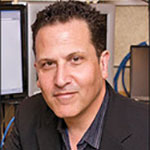 Elliott Forrest
Executive & Artistic Director
Elliott Forrest is a Peabody Award winning broadcaster and producer. He is currently heard on Classical 105.9FM WQXR and guest-hosts for Leonard Lopate and John Schaefer and on WNYC. He is the Artistic Director of ArtsRock. He's produced at The Hollywood Bowl, Lincoln Center and scores of concerts, events and shows. He is the host and producer of the national radio concerts of The Chamber Music Society of Lincoln Center; and hosts and produces regular podcasts for the New York Philharmonic; has been the 'voice' of CNN and LIVE FROM LINCOLN CENTER on PBS. For more than 12 years he was with the A&E Television Network as host of Breakfast with the Arts and Biography.