Calendar of Events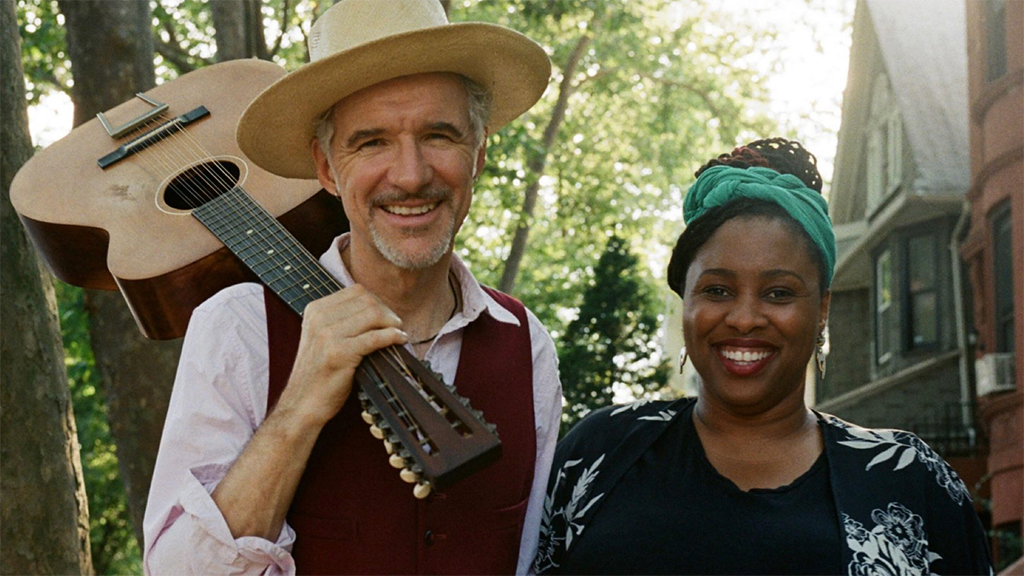 Sunday, February 17, 2019
Milk and Cookies Playhouse
Family Sensory-Friendly Show
Time: 2:00 pm
Rittershausen Theater
131 North Midland Avenue
Nyack, NY 10960
Tickets: $18
The GRAMMY-winning family musician returns with a sensory-friendly show for kids and adults. This is another Milk and Cookies Playhouse event, with milk and cookies available after the show.
Sensory-friendly performances are for everyone. We hope to have an inclusive audience of happy kids singing and dancing together at the award-winning Dan Zanes and Claudia Eliaza show on February 17, 2019.
SENSORY-FRIENDLY PERFORMANCES
In developing our sensory-friendly performing arts program, ArtsRock desires to create an inclusive arts experience in order for all audience members to enjoy the wonders of the performing arts. Our sensory-friendly performances are inclusive and open to all children and families with all abilities and challenges. They are, however, designed specifically to accommodate the needs of children with autism and other developmental disabilities and their families and caregivers. We have tried to create a space where all feel welcome and able to enjoy the show.
HOW WE MAKE OUR SHOWS SENSORY-FRIENDLY
Lights on during the show but at a dimmed level
Lower volume of speakers without surprising audio level changes
Acceptance of talking and making noises during the show
Break areas for audience members
Acceptance of children leaving their seats and moving around theater with supervision
Support staff onsite to answer questions and accommodate needs to the best of our ability
Managed crowd size so as not to be overwhelming
REFUND POLICY
ArtsRock will relax its refund policy for our sensory-friendly shows. It you are unable to attend due to a medical or behavioral challenge please contact the box office for refund options or credits.
SENSORY FRIENDLY CURATOR
Jeffrey Friedberg MT-BC, LCAT is a NY State licensed creative arts therapist, a board certified music therapist and the leader of the award-winning The Bossy Frog Band. He has curated family programming for ArtsRock for 10 years. He has taken a special interest in developing ArtsRock's sensory friendly shows and increasing access to the performing arts for all children and families.
THE SHOW
Grammy Award winner Dan Zanes and Haitian-American jazz vocalist Claudia Eliaza perform Dan's most loved songs as well as the children's music of folk icon Lead Belly which is featured on Dan's latest CD, Lead Belly, Baby! The shows are highly interactive. The audience is always invited to sing and dance along in what might be called a casual, and subversively educational, party atmosphere. The music, based in a variety of folk traditions, is homespun, sophisticated, and artful. These shows have broad appeal and the duo is adept (and well loved) in school settings. Claudia's background as a board certified Music Therapist has given the duo additional ways to find meaningful connections and grow a wider audience.
Dan Zanes - vocals, guitar, mandolin, harmonica, percussion
Claudia Eliaza - vocals, flute, trombone, percussion, guitar
Performances usually include many of the following songs:
The Rock Island Line
Jump Up
Red Bird
All Around The Kitchen
Ha-Ha This Away
Catch That Train
Take This Hammer
Stewball
Wonder Wheel
Julie Ann Johnson
El Canario
So Glad I'm Here
Coney Island Avenue
More Yet
Skip To My Lou
Relax Your Mind
Boll Weevil
La Siren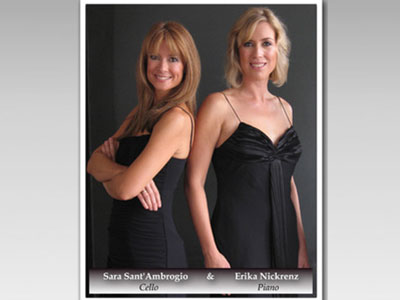 The Eroica Trio
Thursday, May 24, 2012
First Reformed Church, Nyack
Presented by Mark Z. Alpert & Columbia Artists Management. Pianist Erika Nickrenz and cellist Sara Sant'Ambrogio from the award winning Eroica Trio came to Rockland County for an enchanting evening of music. They are first all-female chamber ensemble to break the mold, establishing themselves in the vanguard of a new generation of classical artists.

AmazonSmile is a simple and automatic way for you to support ArtsRock every time you shop, at no cost to you. When you shop at
smile.amazon.com
, you'll find the exact same low prices, vast selection and convenient shopping experience as Amazon, with the added bonus that
Amazon will donate a portion of the purchase price to ArtsRock of Rockland, Inc.
To shop at AmazonSmile simply click here
, or go to
smile.amazon.com
and pick ArtsRock of Rockland, Inc. as your chosen charity. A small amount of any purchase price will be donated to ArtsRock. AmazonSmile is the same Amazon you know, with the same products, prices and Amazon Prime benefits.

A free, convenient service for converting that extra car, truck, or RV into a tax deductible donation benefiting ArtsRock of Rockland Inc.. You can donate online by clicking the logo below or call 877-999-8322 to make your donation.
Don't donate your car or truck to some charity you have never heard of. Our trusted service makes sure your vehicle is properly handled so you get your tax deduction and your charity, ArtsRock of Rockland Inc., gets the benefit of your donation.