Calendar of Events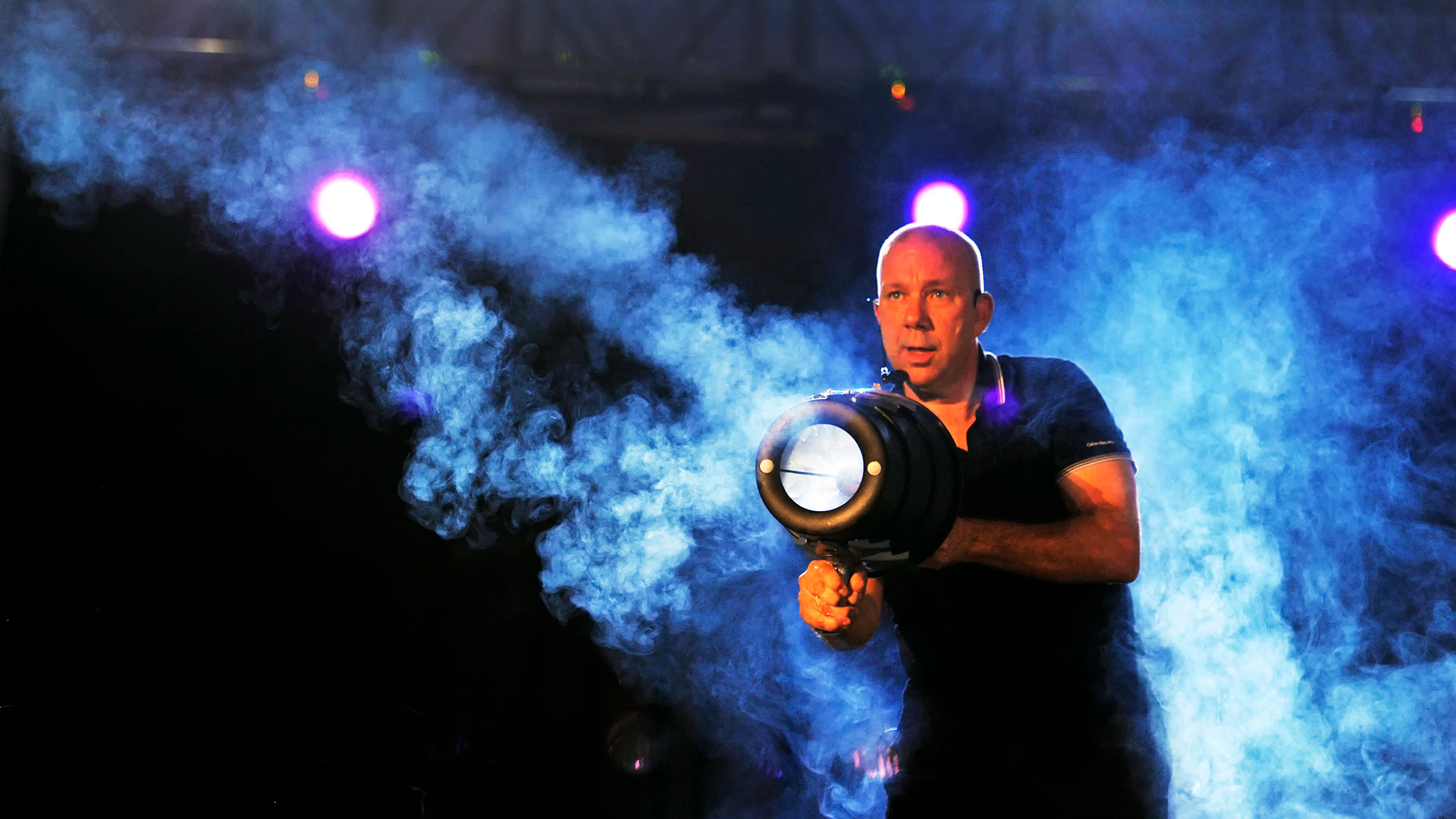 Sunday, February 16, 2020
Time: 2:00 pm
The Old Nyack High School Auditorium
131 N. Midland Avenue, Nyack, NY 10960
Tickets: $18
See the newest, funniest, zany spectacular from world-famous, Guinness Book of World Records-holding, master bubble wrangler Jeff Boyer, as he takes bubbles to the max with big bubble flair!
Bubble rainbows with people inside. Audience members making volcano bubbles! Gigantic bubbles that blow their own bubbles?
Mixing comedy, music, and interactive bubble-magic, Jeff engages and delights audiences of all ages. It's a bubble extravaganza for the whole family! This ArtsRock performance is sensory-friendly, which is an experience with a relaxed, inclusive environment for all - designed to accommodate individuals with autism and other developmental disabilities and the families and professionals who support them. ArtsRock relaxes its Refund Policy for sensory-friendly shows. It you are unable to attend due to a medical or behavioral challenge please contact the box office for refund options or credits. Complimentary tickets are available for those in need - please email [email protected]
SENSORY-FRIENDLY PERFORMANCES
Sensory-friendly performances are for everyone. We hope to have an inclusive audience of happy kids having fun together at Jeff Boyer's Big Bubble Bonanza show on Sunday, February 16, 2020.
In developing our sensory-friendly performing arts program, ArtsRock desires to create an inclusive arts experience in order for all audience members to enjoy the wonders of the performing arts. Our sensory-friendly performances are inclusive and open to all children and families with all abilities and challenges. They are, however, designed specifically to accommodate the needs of children with autism and other developmental disabilities and their families and caregivers. We have tried to create a space where all feel welcome and able to enjoy the show.
HOW WE MAKE OUR SHOWS SENSORY-FRIENDLY
Lights on during the show but at a dimmed level
Lower volume of speakers without surprising audio level changes
Acceptance of talking and making noises during the show
Break areas for audience members
Acceptance of children leaving their seats and moving around theater with supervision
Support staff onsite to answer questions and accommodate needs to the best of our ability
Managed crowd size so as not to be overwhelming
REFUND POLICY
ArtsRock will relax its refund policy for our sensory-friendly shows. It you are unable to attend due to a medical or behavioral challenge please contact the box office for refund options or credits.
SENSORY FRIENDLY CURATOR
Jeffrey Friedberg MT-BC, LCAT is a NY State licensed creative arts therapist, a board certified music therapist and the leader of the award-winning The Bossy Frog Band. He has curated family programming for ArtsRock for 10 years. He has taken a special interest in developing ArtsRock's sensory-friendly shows and increasing access to the performing arts for all children and families.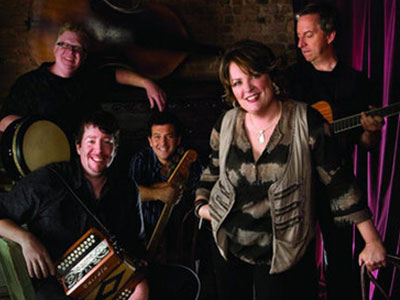 Eileen Ivers and Immigrant Soul Christmas Show
Sunday, December 04, 2011
Pearl River High School
Sponsored by Legislator John Murphy as a Benefit for the Brest Buddies Campaign Against Cancer.

Eileen Ivers, the pre-eminent exponent of the Irish fiddle in the world today, and her band, performed their heartwarming holiday show featuring traditional Irish songs, original tunes and holiday favorites specially arranged by Eileen Ivers and Immigrant Soul.

AmazonSmile is a simple and automatic way for you to support ArtsRock every time you shop, at no cost to you. When you shop at
smile.amazon.com
, you'll find the exact same low prices, vast selection and convenient shopping experience as Amazon, with the added bonus that
Amazon will donate a portion of the purchase price to ArtsRock of Rockland, Inc.
To shop at AmazonSmile simply click here
, or go to
smile.amazon.com
and pick ArtsRock of Rockland, Inc. as your chosen charity. A small amount of any purchase price will be donated to ArtsRock. AmazonSmile is the same Amazon you know, with the same products, prices and Amazon Prime benefits.

A free, convenient service for converting that extra car, truck, or RV into a tax deductible donation benefiting ArtsRock of Rockland Inc.. You can donate online by clicking the logo below or call 877-999-8322 to make your donation.
Don't donate your car or truck to some charity you have never heard of. Our trusted service makes sure your vehicle is properly handled so you get your tax deduction and your charity, ArtsRock of Rockland Inc., gets the benefit of your donation.